My sister and her family were here last week and we had a greeeeat time together. We hung out at home for a few days because the Engineer was in a wedding here. Then we took off for sunny San Antonio – but first a few 'home' pictures.
Apparently her Auntie 'Rocks'
I got to show the kids around the nursery for a field trip. Here we are talking about the different kinds of grass seed and how we scoop it and weigh it out to be sold.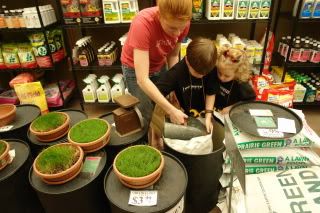 While Falcon and Engineer attended the wedding . . .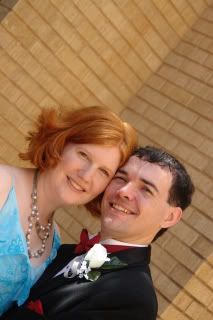 Mom and I got all the grandkids together outside to play in the kiddie pool. A good time was had by all!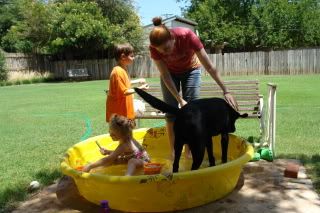 Sunday we got to visit the Wind Energy Museum and marveled at all the windmills – large and small
On Wednesday we headed out to San Antonio and the first thing we did was to swim in the pool on the roof of the hotel!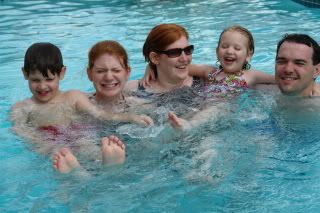 The roof was super hot but the pool was super nice!
That evening we had dinner with some family friends at one of our favorite Mexican food places, La Fogata. If you are ever in San Antonio – you have to eat here!
One of our main reasons to visit this wonderful city was to go to Sea World! My sister and I loved it when we were kids and just knew we would have a great time taking the next generation. A good time was had by all!
Feeding the dolphins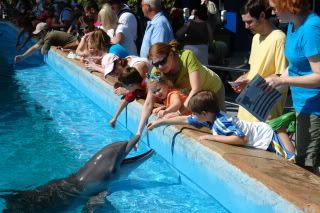 Seeing Shamu
Meeting Shamu (yes we did get to meet the real life shamu!)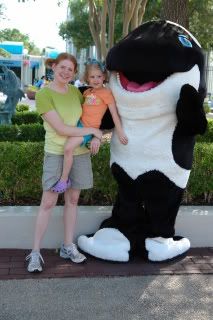 Tired and happy family
The next day we visited the Alamo. I was excited about this because it had been a long time since I had been there. It was cool to share some Texas history with the kids.
Auntie Mule (how much of the trip went!) oh and I loved it!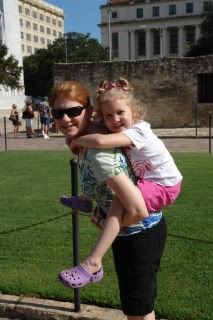 Happy Kids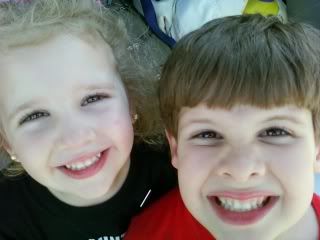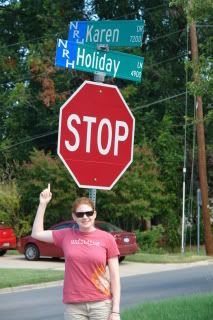 feel free to comment!