I thought I would share a few pictures from our 4th of July holiday. It was a very rainy weekend so we did indoor activities. It was an awesome 3 days and I am so glad that Far Away Family got to come and visit.
One of our favorite eateries is Durango's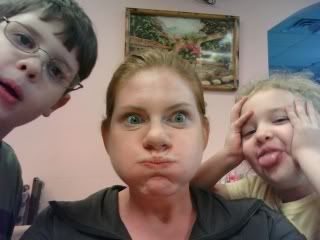 Saturday night Toby joined us for the next chapter in the Twilight saga. He worked on channeling his inner werewolf.
Sunday we enjoyed spin art as well as family food. Everyone dressed for the holiday!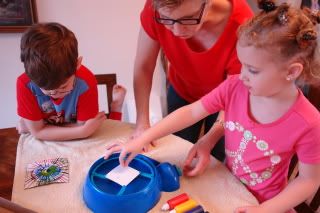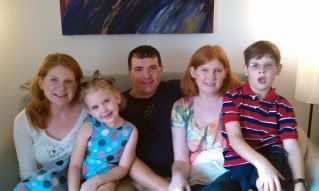 Monday was a very busy day.
We started out by cooking breakfast out on the grill. It was a beautiful morning and breakfast was fantastic!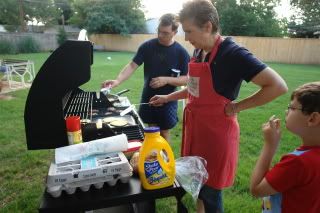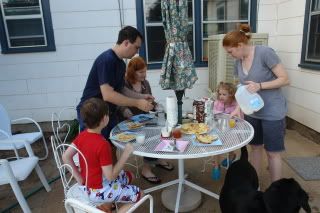 Next we visited the Clay Café. This was a very fun thing, Scientist painted a cat, princess a horse, Engineer'sFalcon a vase and Me – a mug.
After lunch at Cane's we grabbed frozen yogurt at Spoonful, a cool new serve yourself place.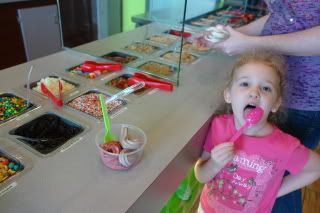 Can you tell who's yogurt is who's??
A great weekend – I cannot wait till next time!