Ok so you all know my family visited the Alamo a week or two ago. Well the only other time I have been there I was about 3 or 4. My mom took this picture of us near the cannon. So here is my only memory of the Alamo – standing, squinting and waiting for the shot. I bet I was hot too.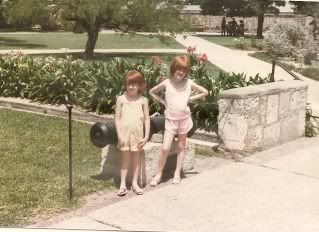 When we got there my sister and I had the same idea – have mom take the same picture 25 years later. So here you go!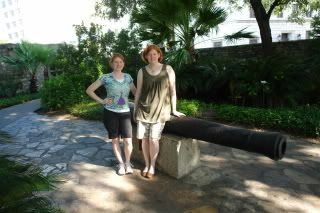 The only difference would be….who has their hands on their hips. HA and, I guess the age thing.