ok who was not cute when they were little? my question is - what happened to all of us?
here is a few pictures of me when i was little. people ask me all the time if my hair color is real - i am thinking if they saw these pictures there would be no doubt!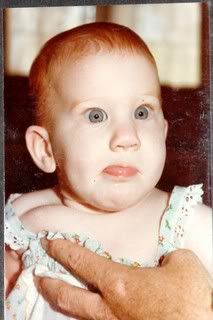 this is me and my two best friends from childhood - Mauri and Monica
do you have any favorite childhood memories that you would like to share?