Well we just got back from an amazing trip to Walt Disney World. My whole family got to come, me and my parents, as well as my Sister and her family. Between all of us there were around 1200 pictures and I have no idea how to condense it all into a few blogs. I decided to take each park and pick some of my favorite things.
The first park we visited was Epcot. I love Epcot and even with this one park, it was hard to pick favorites! Ok here we go!
Soarin is my favorite ride at Epcot and it was even more special this time because we got to take the kids. They had never experienced anything like this before and it was awesome. As soon as we got off, we were ready to go again!!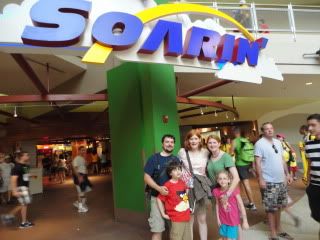 Meeting Belle, Tinkerbell and Snow White. These ladies are so great to the kids and are so into their characters. Belle really catered to young brother. He was so smitten that he asked if she would like to go pin shopping with him. Best quote of the entire trip!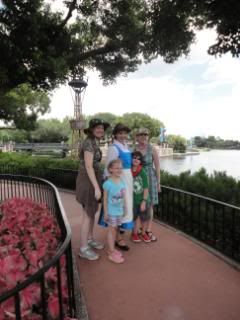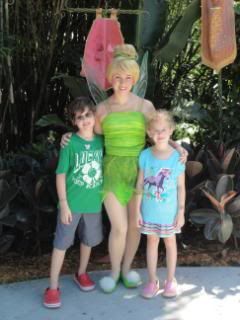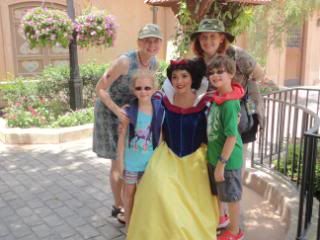 I LOVE the world showcase at Epcot! I really wanted the kids to enjoy it as well, but was not so sure they would. Well my sister researched a bit and found one of the coolest things on the planet! Disney has incorporated Kim Possible missions in 7 of the countries. I have to admit this was one of the funnest things that we did! We all enjoyed it and the kids named it as a favorite activity. So another favorite of mine is completing 7 Kim Possible missions in the world showcase!
This part of Norway actually took a picture of us and it showed up on the receiver!
A secret code was revealed on the underside of these piñatas in Mexico!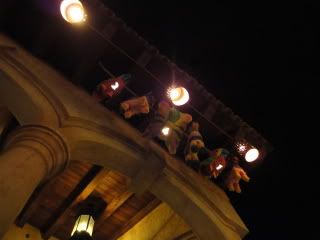 Every time I visit Epcot I call my best friend Susan in Denmark, from the World Showcase country of Germany! As far as the countries in Epcot Germany is closest to Denmark. I love doing this and we always joke that I am waving at her from across the bay.
We had some really great food this year and one of my favorites was Le Cellier in Canada. We also ate at the Garden Grill where you meet Mickey!!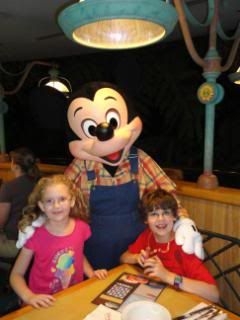 One of the most exciting things at Disney is fireworks! This night we had a great time picking out a spot and waiting around for the Illiminations show held in the World Showcase Lagoon. Everyone enjoyed this show but it was so awesome to watch the looks on the kids faces when the fireworks were shot off.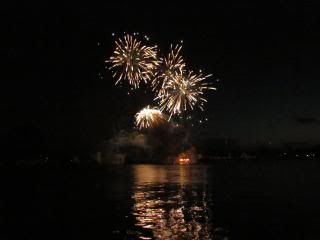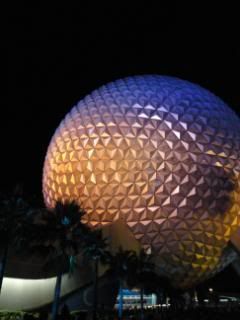 And here is a super cute picture of me and sis waiting for the bus.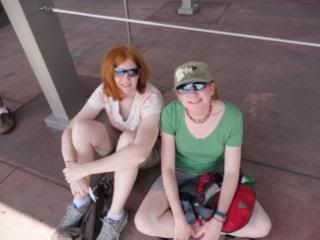 Next favorites to come – Hollywood Studios!!