Hello all, so after a very busy holiday season and after being out of the blogosphere for nearly a month, I thought I better update my three readers. I had a fantastic holiday season, it all started out with my best friend coming to Texas for my 30th birthday. It was truly a treat having Susan here and it made my birthday more than special.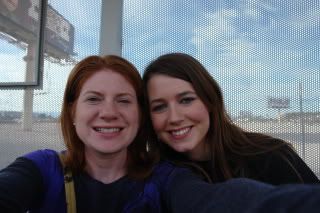 She got to stay a few days in Texas, meeting my sister and her kids, and celebrating many times and ways, my birthday. Saturday morning we headed to Las Vegas. Now tell me, does anyone know of a better way to celebrate your 30th birthday then going to Vegas, with your best friend and seeing Cher? Well that's what we did!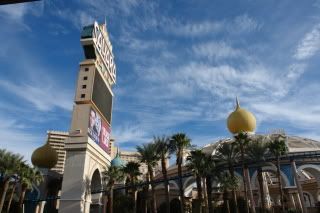 Our hotel – the Sahara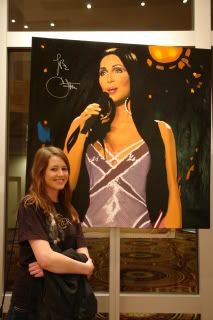 In the Cher store – Susan is a die-hard Cher fan – and she is making me one too!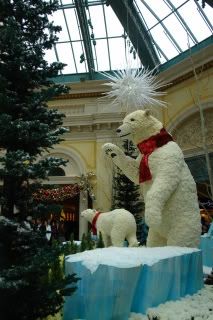 The Bellagio was decorated for Christmas – and it was gorgeous! Everything was made out of flowers!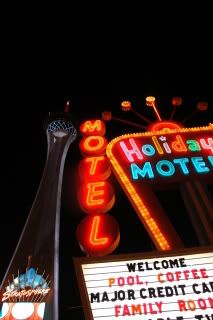 And to end the trip we got to experience Vegas from the top of the Strastophere – at 1:30 in the morning!
It was hard to leave – but I got home for a very short week and Christmas! Christmas is always a huge event in my family and this year was extra special because we had snow!
Brass and I had a great time playing in it!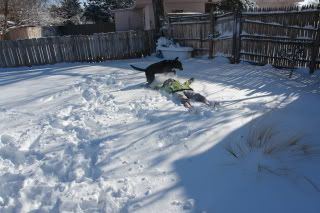 Far away family joined in for some of the fun
On Christmas eve we enjoyed gifts and dinner at my cousins house.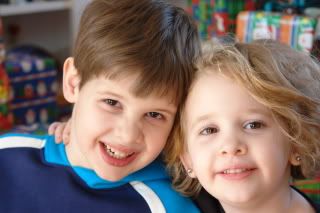 We are geeks!
And finally Christmas day was spent celebrating, opening gifts, eating and just enjoying family!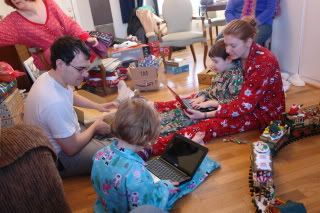 This is the geeklings getting their own computers!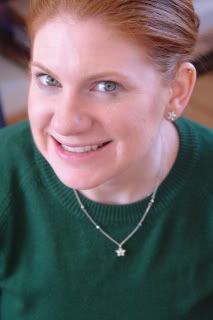 This is me helping Brass open his stocking – needless to say – he was excited!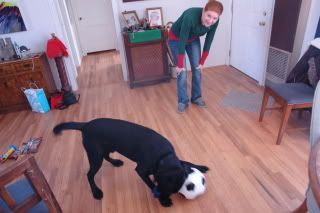 So that's it. I should post again soon. How was your holiday season? Did you have a favorite memory or gift this year? Please share!