These are a few of my favorite things from Hollywood Studios!
New Sunglasses! I forgot my sunglasses at the resort, so I had to break down and get a new pair. Sister ended up getting the same pair! Can you find the hidden mickey?
I really love Mickey's hat sitting at the center of HWS. Its huge and makes for a great meeting place.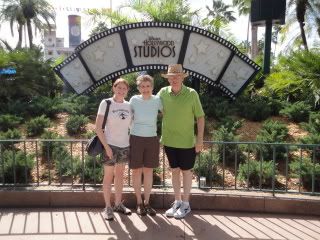 Family! No complaints here!
I was so excited for the back lot tour. We got to tour a few movie sets and see some stunts. Not as great as Universal Studios and their 'attack you in 4D with a trex and king kong' but it was pretty good.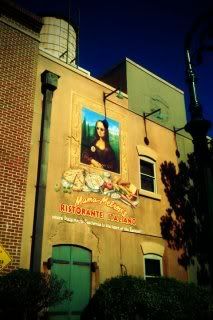 Next was dinner at Mama Melrose's. Now I love italian anyway, but this was super good italian. The desserts were amazing and my dad said it was the best steak he has ever had!
And lastly my favorite thing of the whole trip! Lights, Motors Action - Extreme Stunt Show. This was about the coolest thing I have ever seen! Stunt driving looks SO much better in real life then on the screen!
Check out this clip!