OK so apparently I have been on a jewelry buying kick lately. It might be related to my recent commission check or it might just be that I am a girl.
Starting out with this, uhhh, little jewel.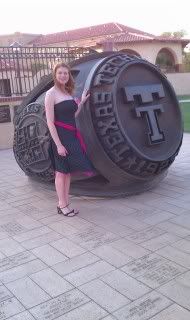 oh well I did not buy this one but I do think it's cool that TTU has this new sculpture at the alumni building. I have a pinkie ring that looks just like it!
This next one is from
James Avery
. I have been wanting a new thumb ring and this one just fit me perfectly.
I love the fleur de lis!
I have purchased from
Untamed Menagerie
in the past and this time I was not disappointed in my purchase!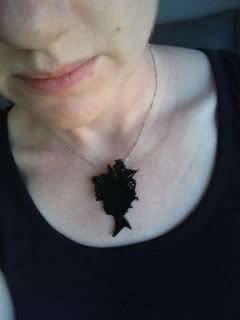 This piece is called Marine Antoinette
Another bracelet I did not purchase is this one.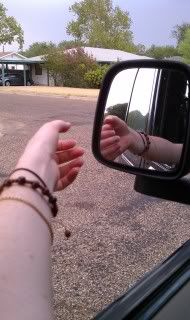 Judith
brought it to me from her mission trip to Bogota, Columbia!
My next find is one of my favorite souvenirs from Walt Disney World. (oh come back later this week - there will be many WDW posts soon!! )
Maps in need of recycling at Disney World are gathered and sent to Uganda, Africa. They are cut and made into strips and then into beads. Disney then sends all of then money made from selling the beads back to Uganda. Very cool!
And lastly this little antique locket.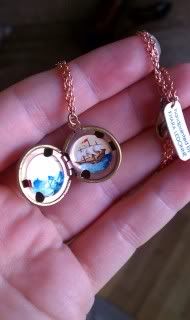 the girl that makes them hand paints teeny little pictures inside. I love it! and many people have already ask about it
Have you made any great purchases lately?!