Last Wednesday I posted this picture.
Did that make any of you wonder, what could this picture be of? A weird eye? A piece of art? A window of an old church?
I have been intrigued by the Bruno House for years. This past fall I had the opportunity to tour this huge piece of art.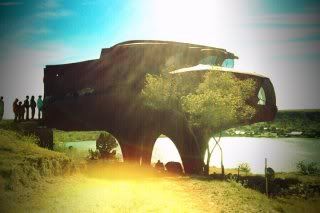 Before I tell you about my experience let me give you a bit of history about this house.
• Built by the artist Robert Bruno.
• The house is a steel cave
• While most architecture today is based on the (steel, concrete or wood) frame, Bruno built his house of domes. The folded, load bearing surfaces so many architects aspire, are here built – by hand.
• It weighs about 110 tons, Bruno calculated
• The idea for the house started, the artist said, after he made a big steel sculpture and thought it would be nice to be able to actually walk through it.
• 32 years later this is the result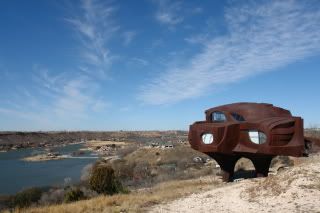 After being interested in the Bruno house for so long, it was such a treat for me to get to go inside. I thought I might be scared to walk in, because it is up on a cliff, and believe me, it does not look very sturdy!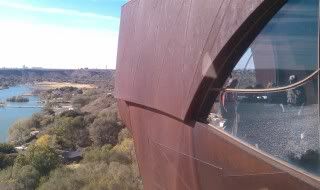 But once inside, I had no fear. Well except for when I was warned to stay away from the open window!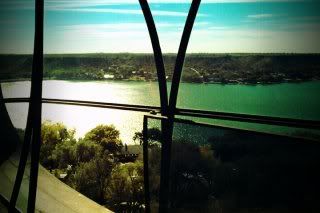 Honestly this house was very cool on the inside, but it felt like going back in time. If you can imagine walking through a well lit cave this would be the perfect embodiment of that.
The gorgeous stair case was more a piece of art, then useable.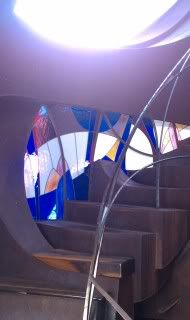 I am so glad to have had the opportunity to tour this larger than life piece of art.
If you would like to know more about the Bruno House, see some more great pictures, or find out where my information came from click
HERE
and
HERE